FlowParks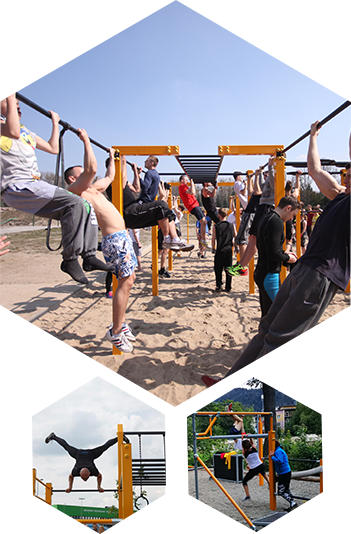 FlowCrew is a young, dynamically developing crew. We don't hesitate to say that, because of our age, ambition and involvement, which is proving it. Each of us is increasing their skills in a field which is taking care of. We are developing, giving our best, to make a realizations that would make you happy. Our crew is a mix of different personalities, which can complement. What distinguished us from the others is a great atmosphere, we like to spend time in our company, which has effect on results in FlowParks, because of a good communication between us, it helps us with dealing with the most difficult tasks. Great collective is a key to success, but it is ahead of us, because the appetite grows with what it feeds on.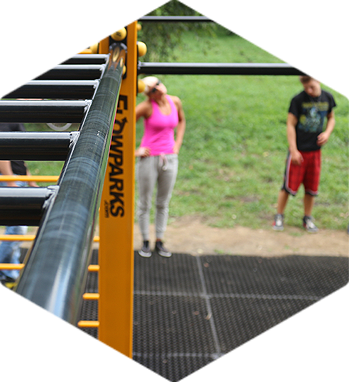 Active Flow
Among us are people which are training parkour, street workout and also other sports (football, powerlifting), because we are open for every physical activity.
We identify with sport, that is why we know how to meet the expectations professional athletes and beginners. Funcionality and high quality are our main goals during designing and manufacturing the best equipment for training.
History of FlowParks
History of FlowParks has started in 2011, when the roads of Piotr Reczyński and Techramps company crossed. Experience in making skateparks was connected with passion for urban sports and engineering knowledge and that's how FlowParks brand was released in 2013. Opening of first FlowPark took place in Lubliniec in Poland and it was one of the most important event In history of polish street workout. To this day FlowCrew is based on people which are actively connected with sport, what help us understand even the most challenging requirements. Many realizations and many satisfied customers approving that we are doing good job and we manage to meet the highest expectations.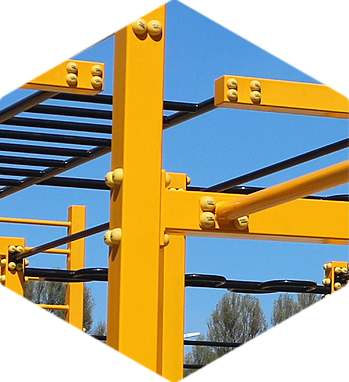 Since the beginning of FlowParks, we have been highly oriented to promotion sport by supporting athletes and many events.
We are first company in Poland, which is designing and manufacturing equipment for street workout and parkour. We arised to create for you the best training spots. We do not stop developing, what makes us the leader on a domestic market in our sector.
Thanks to your trust, we are creating rich history of FlowParks, together with you!
Amount of realizations
To the end of the 2020 customers from 13 countries in Europe have trusted us (e.g. in Norway, Iceland, France, Denmark, Hungary). Over 250 FlowParks have already been created since 2013, but it is just the beginning!
With whom do we cooperate?
We cooperate with municipalities, sport centres, army, architectures. We help with preparing concepts of indoor FlowParks for calisthenics school or centres. Trampoline parks became one of the customers of our FlowParks, we design for them obstacles course and equipment connected with street workout and parkour.